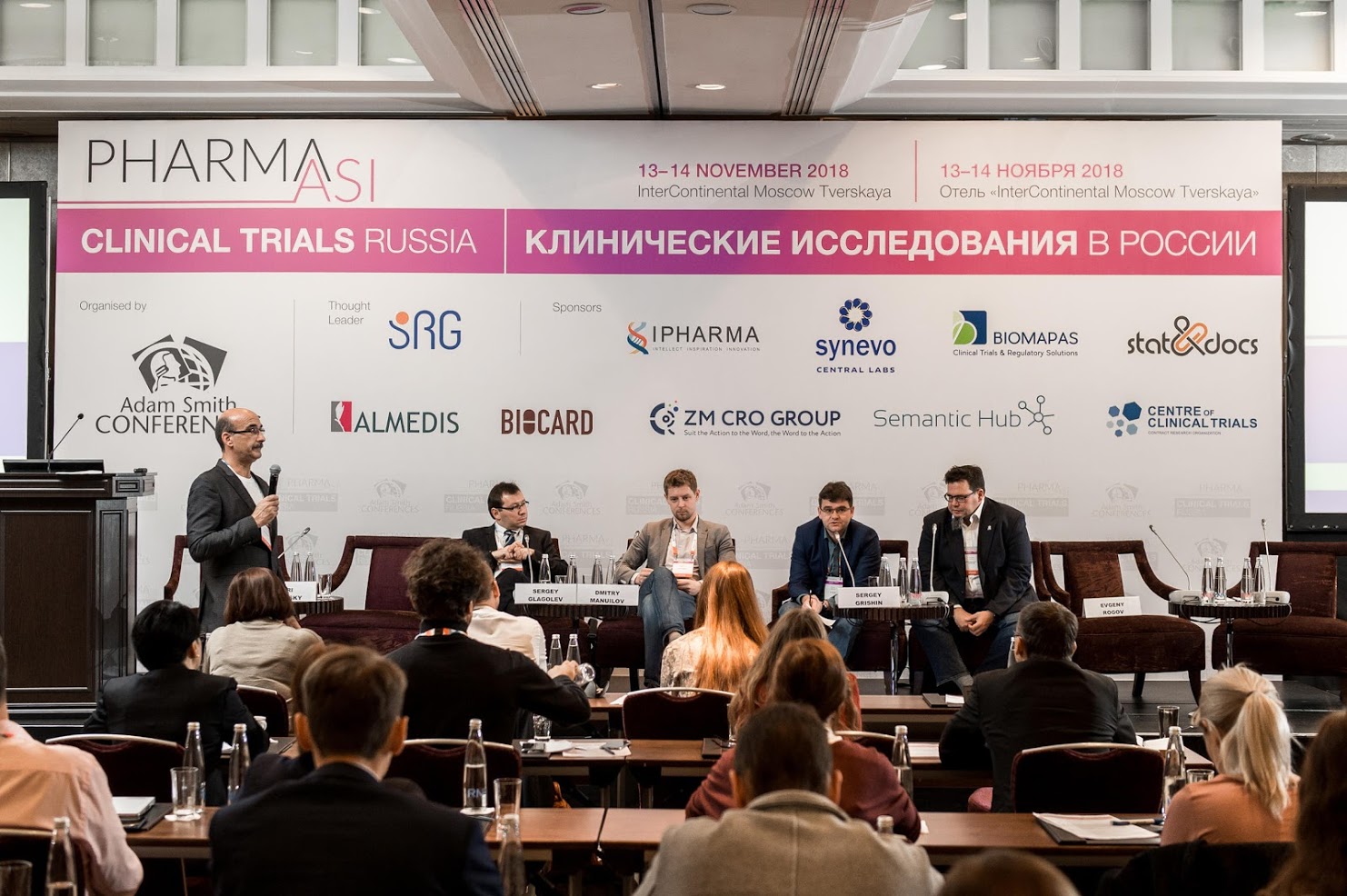 18 Dec

7th International Forum «Clinical Trials In Russia», November 14th, 2018

On November 14th, 2018, the president of ZM CRO GROUP, Yuri Zaretsky was engaged in the 7th International Forum «Clinical Trials in Russia» as a moderator of the Round Table «Safety monitoring system expansion». The forum was organized by the Adam Smith Institute and was held in Moscow.
During the Round Table discussion, Yuri Zaretsky had raised an important issue of the role and Data and Safety Monitoring Board (DSMB) functioning in clinical trials, including legislative and practical aspects. From the practical point of view DSMB still represents an insufficiently explored area in Russia.
In this regard we would like to share our knowledge which is based on a long-term cumulative (30 + years) experience of successful cooperation with pharmaceutical and biotechnology companies in multinational projects (in North America, Asia-Pacific countries, Russia and other EAEU member states), ensuring safety at all stages of medical products life cycle under various regulatory requirements at the stages of clinical development and in the post-marketing period. Representatives of the Federal Service for Surveillance in Healthcare (Roszdravnadzor), MYR Pharma and R-Farm, an independent GCP / GLP auditor were involved in the discussion on this item.
We would like to express our gratitude and sincere appreciation to Adam Smith Institute team and all speakers for their professionalism, integrated approach to clinical trials and their time.
We are looking forward to our mutual cooperation in the PV field, as well as DSMB issues: from the documents development (SOP, Charter DSMB, etc.) to participation in meetings of the DSMB for the exact clinical trial.